In the most diverse contexts, since 1994, I have managed Projects all over the world.
Zoom in on this map will give you more details:
I worked for different companies having common points:
food processing,
the design and construction of the production line,
export orientation.
Here these companies:
---
PIERRE GUERIN offers complete equipment solutions in biotechnology, pharmaceutical, cosmetic and food: stainless steel tanks, industrial fermenters, wine tank, cheese vat, cooker mixer, bioreactors, CIP station and other engineered industrial products. www.pierreguerin.com
---
TECNAL is a manufacturer of equipment for the dairy and cheese industry, particularly specializing in the mechanization of production lines for soft cheeses(Camembert-type). www.tecnal.fr
---
PILLET is the world leader in process "Casein and caseinates". This company has integrated TECNAL in 1996. www.tecnal.fr/en/caseine.htm
---
ALPES INDUSTRIES SERVICES is a company specializing in the sale of equipment and units "turnkey" for export (dairy, fruit juice and mineral water). www.alpes-is.com
---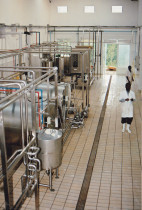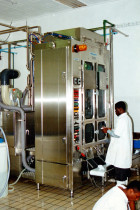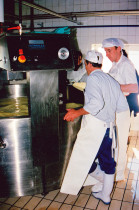 ACTIMONDE was a subsidiary of ACTINI, specializing in the realisation of turnkey dairy plant on export.
ACTINI, historically manufacturer of aseptic tubular heat exchanger is now very active in the areas of decontamination effluent continuous and lines of egg treatment. www.actini.com
---